India's biggest move in fertiliser for farmers, is going to be launched soon. As per information, India is going to launch "One Nation One Fertiliser" under "PRADHANMANTRI BHARTIYA JAN-UREA PARIJONA" and "Model Fertiliser Retail Shop".
According to fertiliser industry sources, "One Nation One Fertiliser" and "Model Fertiliser Retail Shop", called "Pradhan Mantri Kisan Samridhi Kendra" is to be launched on the occasion of Mahatma Gandhi Jayanti on 2nd October 2022.
Under "One Nation One Fertiliser", only single brand "BHARAT" will be used for all type of major fertilisers to be sold in India like "Bharat Urea", "Bharat DAP", "Bharat MOP" and "Bharat NPK". All fertiliser manufacturers and importers will be required to sell their fertiliser products under a single brand 'Bharat' and 'Single bag design' across the country.
Department of Fertilisers have finalised uniform bag design for all the products.
Bharat Urea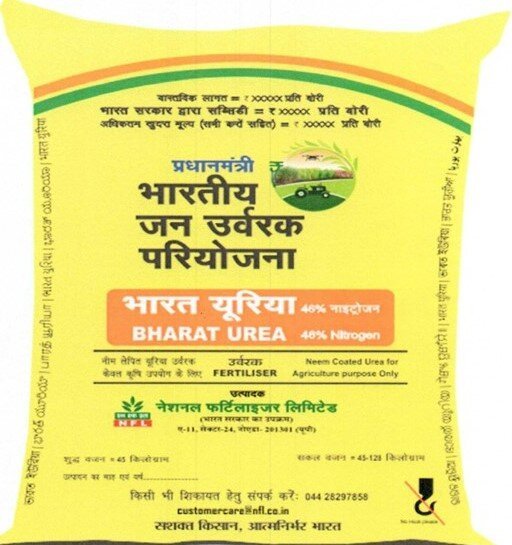 Bharat DAP
Bharat MOP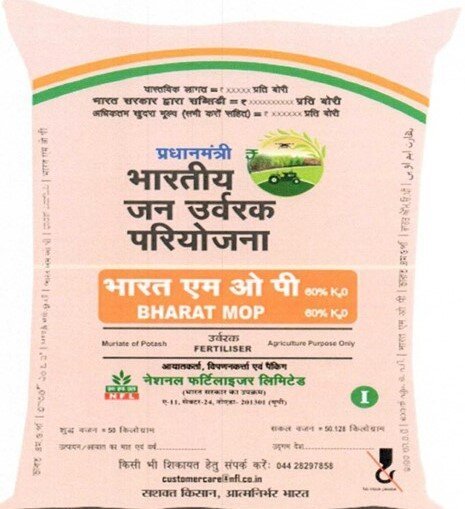 Bharat NPK
This will be the biggest move which will help farmers to overcome with their confusion of brand specific choice, as all urea brand have 46% N and all DAP brand have 18% N and 46%P.
On the same day, "Model Fertilizer Retail Shop" called "Pradhan Mantri Kisan Samridhi Kendra" will be launched across the India at district level, at tehsil level and at village level. In phase one, DOF will launch 864 Model Fertilizer Retail Shops.
"Model Fertilizer Retail Shop" will function as "One Stop Shop" for Indian farmers for all quality Agri Inputs like fertilizers, seeds, pesticides at reasonable prices under one roof, providing services of small and large agri and farm implements through sale or custom Hiring, Testing Facilities for Soil/Seed/Fertilizer or connecting the farmers to those testing Facilities centres and Advisory Services etc.
There are 3.3 lakhs fertiliser retail shops at various level, at district, block/ sub-district and village levels. MFRS will be developed in phase manner and will be completed by current financial year. In phase one, 864 MFRS will be inaugurated on 2nd October.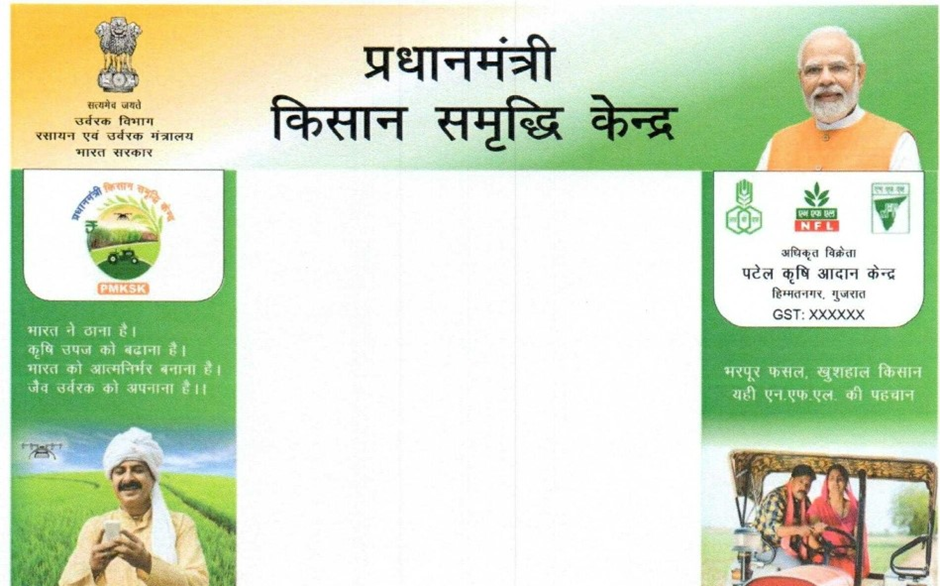 MFRS will also provide Interactive Platform for Knowledge Sharing about New Technologies, Govt Policies and Scheme to the Indian farmers and will create awareness among farmers on latest and best agriculture technology and practices along with Balance use of Fertilizers.
MFRS will be well equipped with all type of infrastructure and services.
"Model Fertilizer Retail Shop" at village level, will facilitate the farmers with Crop Literature, Soil Fertility Map, Messages from Govt Authorities and Stock Position, Subsidy and MRP etc.
In addition to facilities at village level, tehsil level MFRS will have the Facilities like:
Smart TV with Internet Facility – Kisan Ki Baat:
Every month on second Sunday, interaction meeting with the farmers from nearby villages will be organised at PMKSK. Besides other activities, Department of Fertilisers will put up their views in form of "KISAN-KI-BAAT" to the farmers.
Help Desk – New Age Fertilizers and Govt Schemes
Crop Advisory and Tele Consultation
QR Code/ Bar Code Scanner
Common Service Centre
Capacity Building of Farmers
Soil Testing Facility and Sample Collection for Seed & Pesticide Testing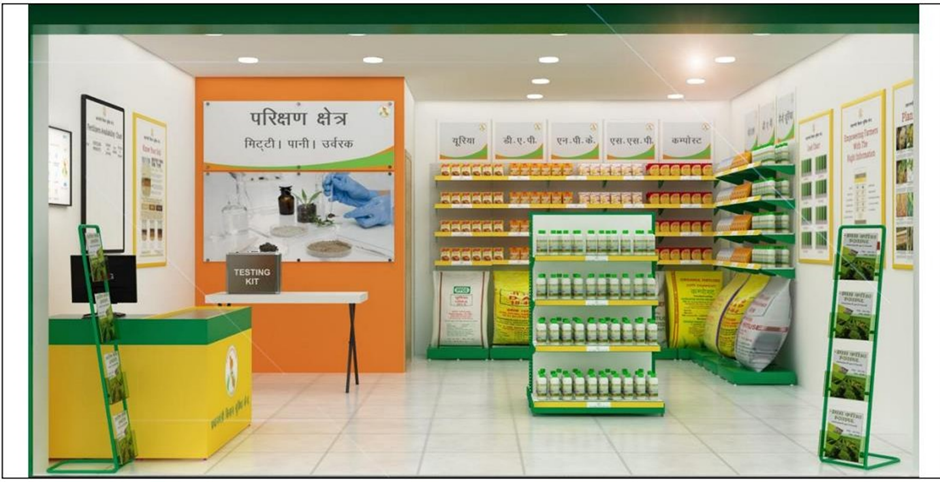 Custom Hiring Facilities for Sprayers, Dusters and Drones
Mandi Prices and Weather Condition
In addition to facilities at tehsil level, district level MFRS will have all Facilities at Larger Scale with showcasing of Entire Product Range, Larger Sitting Arrangements, Testing Facility for Soil, Seed, Water and Pesticides, Capacity Building of Retailers and Common Service Centre.