Matix Fertilisers and Chemicals Ltd one of the world largest single stream urea plant loaded first rake of Dr Fasal Urea.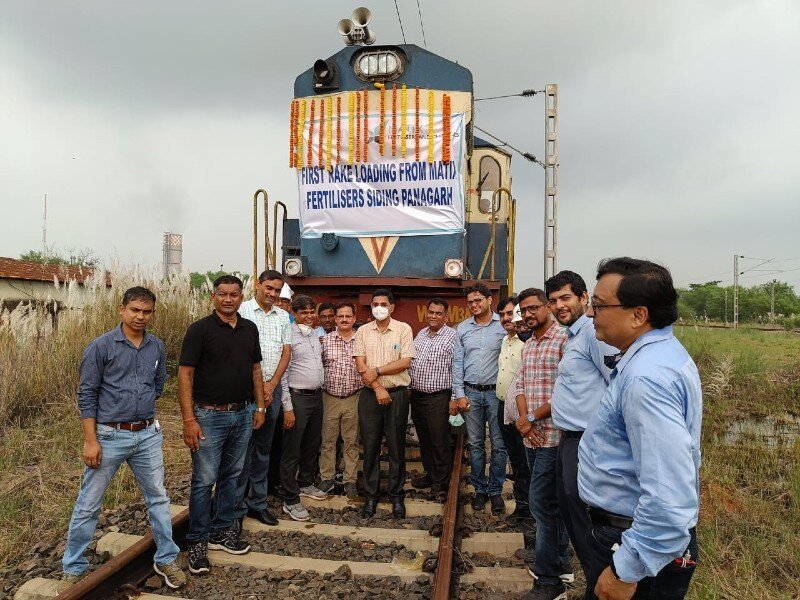 Dr Fasal Rake was flagged off from Matix railway private siding, by Permanand Sharma Divisional Railway Manager Asansol along with all branch heads of Asansol division, in presence of Bhim Singh Sr Vice President Operation, Sarkar Vice President Administration, Sandeep Bansal Dy General Manager and other Matix senior officers.
Matix plant is spread over 500 acres of land in Panagarh Industrial area in West Bengal. Matix has Ammonia Plant with rated capacity of 2200 tons per day and Urea plant with rated capacity of 3850 tons per day. Production ultimately started on 9th September 2021.
Eastern Railways will get good business from Matix as it has plan to supply three rakes in two days. As per Asansol division of railway, this is a historic day for Asansol Division and Eastern Railway as a whole.