India is the leading country importing fertilisers for its agricultural needs. Indian demand and stock levels are closely monitored by international fertiliser manufacturers, traders and importers. The demand and stock position of fertilisers in India have a significant impact on global prices.
The Ministry of Chemicals and Fertilizers monitored the country's demand for fertilisers throughout the current fiscal year and made sure that, despite a significant subsidy burden of 2.25 lakh crore, fertilisers were always available to farmers nationwide when farmers needed at affordable price. The government also promoted alternative fertilisers and increased their demand.
The international prices of P&K fertilisers have dropped significantly and are predicted to fall much lower as a result of all the government actions that put pressure on the global market, fertiliser makers, and merchants.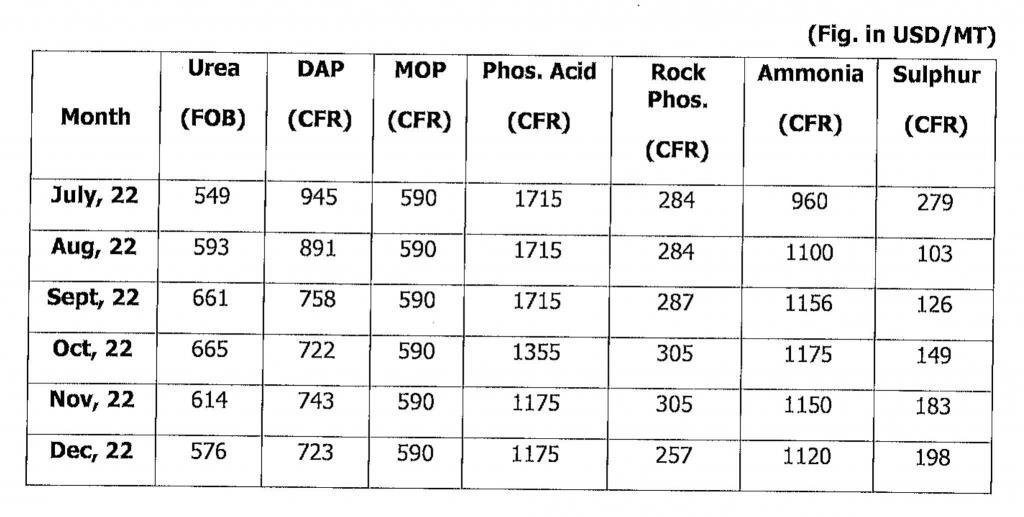 According to the most recent offer, DAP International costs decreased to 690 USD per ton on January 23 and may decrease further.
The government intends to review the NBS rates for rabi 2022 – 23 as a result of the decline in the price of P&K fertilisers and raw materials on the international market. To discuss these issues, a joint secretary level meeting with the secretary of fertilisers as the chairperson may be organised.